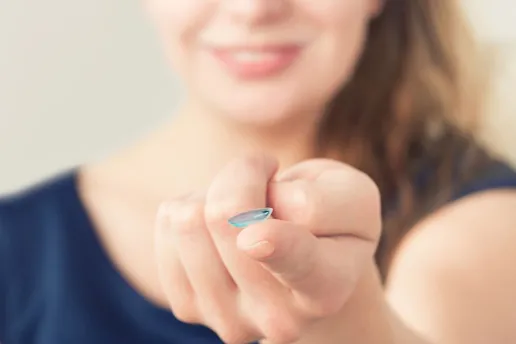 Tips for Proper Contact Lens Care
Whether you're new to contacts or have been wearing them for years, taking care of your lenses is essential. Neglecting your contacts can lead to serious eye problems, infections, and vision loss. Avery Eye Clinic is a professional clinic serving Huntsville, The Woodlands, and Conroe, TX.
Wash Your Hands Thoroughly
You should always wash your hands with soap and water, drying them with a lint-free towel, before putting in or taking out your lenses. This simple step can help prevent the transfer of harmful bacteria from your fingers to your eyes. Also, avoid using lotions, oils, or other products on your hands before handling your lenses.
Clean Your Lenses Daily
After each use, you should clean your lenses with a multipurpose solution approved by the FDA. To clean your lenses, place them in the palm of your hand and add several drops of solution. Next, gently rub the lens back and forth against your palm for 20 seconds, being careful not to scratch the surface. Next, rinse the lens with more solution and place it in the lens case. Repeat this process for each lens.
Don't Sleep in Your Lenses
Sleeping in your lenses can cause serious eye problems, like corneal ulcers and conjunctivitis. If you must sleep in your lenses, use extended-wear lenses specifically designed for overnight use. Always consult a professional eye doctor in Conroe, TX, before sleeping with any contact lens.
Replace Your Lens Case Every Three Months
The American Optometric Association recommends replacing your contact lens case every three months or sooner if it becomes cracked or damaged. Bacteria can build up quickly in an old or dirty case, so it's important to start fresh every few months to keep your eyes healthy and free of infection.
Remove Your Lenses Before Swimming
If you wear contact lenses, you should take them out before swimming or participating in other water activities. Water can contain harmful bacteria that can lead to severe infections if they come into contact with your eyes. If you must swim while wearing contacts, use daily disposable lenses thrown away after use. Always consult a competent eye doctor in Conroe, TX, before using any contact lens while participating in water activities.
See Your Doctor Regularly
It's essential to see an optometrist or ophthalmologist regularly, even if you don't wear contacts or glasses. Our professionals can detect early signs of vision problems, eye diseases, and other conditions that may not have symptoms in their early stages. Adults should have a comprehensive eye exam at least once every two years; children and seniors should be seen more frequently according to their specific needs.
Schedule an Appointment for Optimum Eye Care Services Today
You can get the most out of your contact lenses by following these simple tips, keeping your eyes healthy, and avoiding potential complications. For more information on proper contact lens care or to schedule an appointment with our experienced optometrist, call us today at Avery Eye Clinic locations nearest you in Conroe, The Woodlands, or Huntsville, TX.